The Problem
Great! You finally get the latest Android 11 for you Xiaomi Mi A3. That's why you bought an Andriod One phone in the first place, right? Well not so fast... You may want to avoid that for now.
There are multiple reports 1 2 that it may brick phones or even if it does not brick some issues may persist 3. Also I'm trying to follow searching Twitter but still people have problems today (as of January 23).
So how do we avoid updating?
Update not installed yet
If the update is not installed to you phone yet you can go to Settings > System > Advanced > System Update to see if there's any kind of setting you can uncheck regarding the automatic download of software updates. If yes turn it off and you will be done. Since mine did download the update I can't confirm if this is available.
Update installed and waiting for restart
If you are in my situation you have to take additional steps.
First enable Developer options in your phone by going to Settings > About Phone and down below tap Build Number several times. After several click you will see a message that Developer Options are enabled. You can also find more info how to do this by a simple Google search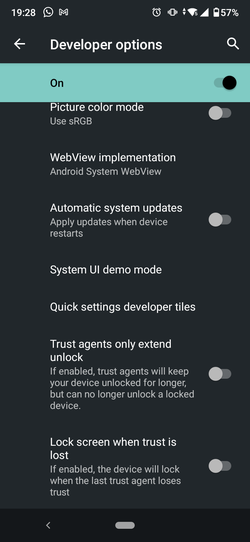 After enabling the Developer Options go back to Settings > System > Advanced > Developer Options. Right before Debugging section you will see an option Automatic System Updates. Turn it off.
If you can't find this option you can search "updates" in the settings search bar after enabling Developer Options.
Check regularly
Now this should avoid the update and possibly ruining your phone. But you shuld regularly check if the problem is resolved. You should definetly not avoid updating indefinetly. Besides useful features updates coem with important security fixes.